Registration and all plenary sessions of the Conference will be held in McEwan Hall:
1) McEwan Hall
Teviot Place
Edinburgh
EH8 9AG
Breakout sessions will be held in McEwan Hall and nearby Appleton Tower.
2) Appleton Tower
11 Crichton Street
Edinburgh
EH8 9LE
Refreshments and lunch will be served each day in both locations.
A Dinner on Thursday, 6 June for all delegates will take place at the National Museum of Scotland.
3) National Museum of Scotland
Chambers Street
Edinburgh
EH1 1JF
A drinks reception will take place on 3 June at Teviot Row House.
4) Teviot Row House
13 Bristo Pl
Edinburgh
EH8 9AJ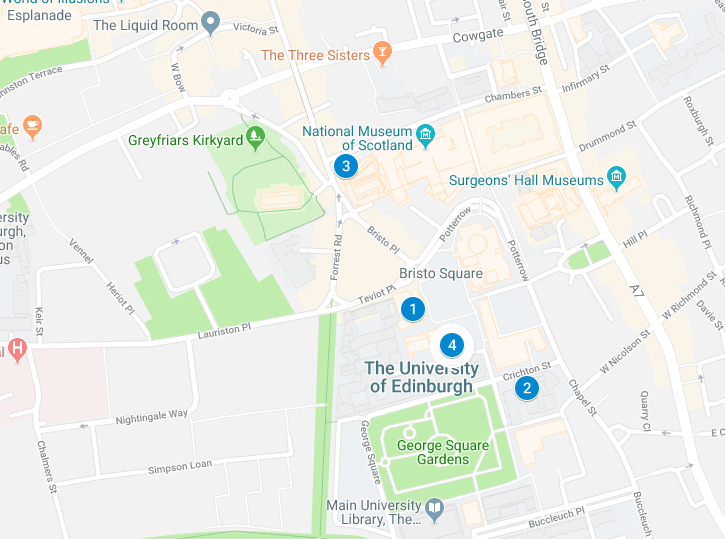 Please note, you can click the map and you will be led to an interactive Google map (external link).